Genesis strives to provide an edge over the competition by using the tools of tomorrow today, our intelligent solutions provide care with minimal human intervention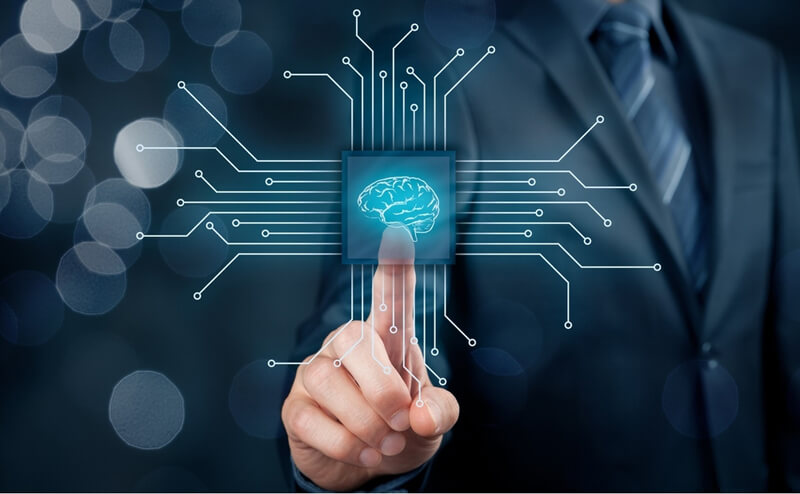 ArtificiaI Intelligence Solutions
Predictive Chat / Automated Chatbots
Anticipate and engage in real-time to drive sales acquisitions Genesis Chat solutions maximizes online revenues by targeting and engaging the right customers at the right moment using intent-driven prediction. Leveraging predictions across sales and marketing touchpoints, we bring AI to sales chat, to deliver as much as 30% of your total online revenue as incremental, or 'net new' revenue through chat. We leverage predictive models that anticipate a customer's true intent and determine in real time who to engage, when to engage, and what to recommend. Unlike legacy 'business rules' or simple statistical techniques, our advanced models use structured and unstructured data from other channels to deliver 3X higher sales conversions by leveraging Big Data and advanced statistical techniques to continuously optimize not just visitor targeting, but every stage of the funnel and platforms such as Web, Mobile, Social Media and Messengers. Machine learning uncovers behavior patterns and uses them to target consumers who are more likely to purchase, with the things they're most likely to buy. Plus, you can keep the conversation going with dynamic retargeting to turn past visitors into new customers.
Genesis reaches the Right Consumer through the Right Channel delivering the Right Message. We Design and deliver smarter, better targeted content in real time—down to the millisecond. The results show better ad engagement and lifts in conversion. We use the power of big data and machine learning to deliver highly personalized content and creative across multiple devices and channels. Analyze more clicks, create unique personas, and pinpoint consumer intent for better results on a bigger scale Every consumer is unique, and so is every customer journey. Genesis combines first, second, and third party information—including rich behavioral data—to create unique personas and personalize content down to the smallest details for better results. Understanding past behavior helps you predict how consumers are likely to behave next. We combine past behavior data with predictive modeling so you can anticipate needs and deliver targeted content to meet them. With Personalization, it's easy to design content your audience will respond to, and deliver it in a way that creates a one-to-one conversation across display, social, video, mobile, and web. Interactive ads across screens and devices invite customers in, and sequential messaging guides them down the path to purchasing and repurchasing. Don't just show them—engage with them.
Artificial intelligence has enormous uses is our industry today and tomorrow. We are at the cutting edge of technology developing programs to perform specific everyday jobs for a wide range of activities. The application of AI is limitless. Ai methods today are being applied to Optical character recognition, Handwriting recognition, Speech recognition, Face recognition, Artificial creativity, Computer vision, Virtual reality and Image processing, Photo and Video manipulation, Diagnosis, Strategic planning, natural language processing, Translation and Chatterbots, Automated reasoning, Data mining and E-mail spam filtering.
Finance – We implement algorithmic trading systems that make trading decisions at speeds greater than human comprehension without any human intervention. Organizations use AI engines to develop marketing analysis and conduct data mining to analyze trends and help make investment decisions. This allows automated portfolio management which is developed based on investment goals and risk tolerance. AI engines can use natural human languages to scan news, reports and social media feeds to gauge the sentiment and assign scores. They can be used to mine hoards of data available on the internet and assess correlations between events and their impacts. Further AI systems can be used to analyze consumer spending habits, income, savings etc to provide an optimized saving and investment plan or provide leads for better spending in order to maximize a consumers wealth.
HR and Recruitment – AI is being used in several ways by HR departments to screen resumes, rank candidates and predict candidate success ratios based upon the job descriptions and other matching data sources. Systems are now able to reduce hiring time due to the speed of processing while increasing the quality of the candidates as they automate job postings, advertising openings, screening candidates, scheduling interviews and fostering candidate relationships with 2 way communication during the recruitment funnel. AI is having a massive impact on the interview process where neuroscience, speech recognition, facial analysis and body language analysis is being deployed to analyze candidate behavior and provide to the hiring managers.
Customer Service – Automated online assistants are being deployed increasingly to reduce operational and training costs. They are now reaching a level of maturity where they are able to process the subtlety in the natural language. Systems are now capable of emotional intelligence, tone recognition, dialect recognition that lead to the determination of the the mood of the customer and respond appropriately or trigger an event that allows a human to take control seamlessly without the customer realizing the switch. They can also be deployed in email replying services that allow a huge no of email traffic to be processed in a matter of minutes, thereby resolving customer queries and increasing the quality of a lead.
Education – There is a constant increase in using AI systems in educations to teach various subjects through intelligent tutoring. Advancement in natural language processing with machine based learning are also leading to automated assessments and educational analytics which can be gleaned from the data available.
Hospitals – Hospitals today are deploying technology to improve diagnosis, read reports and scan digital images as well as managing medications and treatment plans including alerting patients and caregivers and medical professionals. This is also allowing an analysis of huge data which was unavailable before for critical assessment.
Marketing – The fields of marketing and artificial intelligence converge in systems which assist in areas such as market forecasting, and automation of processes and decision making, along with increased efficiency of tasks which would usually be performed by humans. The science behind these systems can be explained through neural networks and expert systems, computer programs that process input and provide valuable output for marketers. This leads to better pattern identification, better forecasting and improved marketing analysis. Artificial intelligence techniques are increasingly extending decision support through analyzing trends; providing forecasts; reducing information overload; enabling communication required for collaborative decisions, and allowing for up-to-date information. It assists in effectively allowing processes such as customer segmentation, campaign management and products promotion, to be undertaken at a more efficient rate. Distribution of products requires companies to access accurate data so they are able to respond to fluctuating trends in product demand. Automation processes are able to provide a comprehensive system that improves real-time monitoring and intelligent control.
Media – Analysis of images or video is being done through object recognition or face recognition techniques for recognizing relevant scenes, objects or faces cutting down hours of search time into mere minutes. This has lead to improved security in retail where automated systems combined with AI are driving down shoplifting and other petty crimes. It has also led to enhanced criminal investigations and quick recognition leading to instant delivery of justice.