Genesis Data Management team is the most adept at handling large amount of Data on a day to day basis leveraging technology to provide intelligent Data Management Services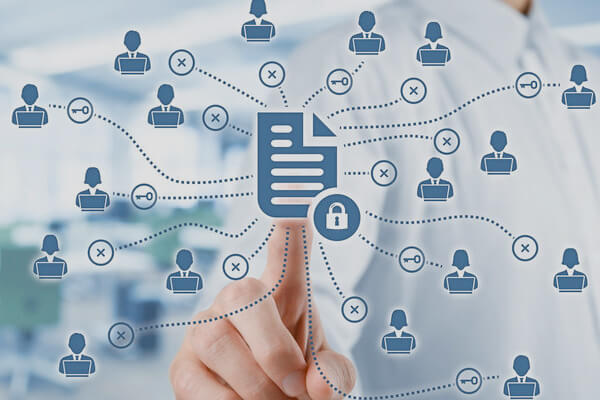 Data Management
To help businesses meet data entry challenges, Genesis provides customized data entry services. The data entry process is additionally impacted when the operations of departments, subsidiaries, and clients involve multiple languages and time zones. Even when all data entry tasks are localized, the process is typically labor-intensive and costly – often preventing key employees from accomplishing high-priority assignments.
Image Annotation Services – Genesis annotates images to reflect keywords, captions, and other metadata to improve the accuracy of search engine results and image retrieval in databases.
Volume Data Entry – We perform high-volume data entry for ongoing assignments as well as one-time requirements.
Online Data Entry – We complete data entry tasks involving online databases, worksheets, and product listings on retail websites.
Real Estate Data Entry – We record real property data that includes property listings, appraisals, and mortgages.
Food Nutrition Scale Data Entry – We enter information needed for specialized food nutrition databases to help clients improve product labels and comply with regulatory requirements.
Customized List Making and Email Mining – Genesis assists clients in compiling updated and customized contact lists and improving data mining involving email addresses.
Internet Research – Genesis improves internet search activities by combining data entry with other data management needs such as data scanning, data extraction, and data conversion when needed by clients.
Data processing involves drawing out specific information from a source, processing this information and presenting it in an easily accessible, digital format. This holds a great advantage for many organizations, as it allows for a more efficient method for retrieving information, while also safeguarding the data from loss or damage. Genesis data processing service helps you manage your information in a more efficient way, enabling you to make strategic and critical decisions. Data Processing that includes forms processing, order processing and mailing list compilation as well as other processing of different forms of business and organizational information, is an essential but non-core aspect of business processes. We employ stringent security protocols, to guarantee the safety of your information. We access all information via File Transfer Protocol (FTP), or Virtual Private Network (VPN) – ensuring no data remains on our system. Genesis has extensive data processing experience and are able to adapt our services to suit any business vertical. Genesis offers a comprehensive set of data processing outsourcing services for your organization such as Data Enrichment, Order Entry and Processing, Purchase Order Management, Transaction Data Processing, Records Indexing, Forms Processing, Order Processing, Mailing List Compilation, Word Processing and Formatting
Aiming to convert historical and real-time data into insights, as well as design accurate forecasting tools, we deliver turnkey IT solutions that cover data quality assurance, data integration, data management, data visualization and more, as well as provide outsourcing in this area. We implement numerous solutions such as
Performance analytics – We help our customers define right KPIs and build a clear hierarchy of strategic, departmental and individual metrics. We develop insightful and easy-to-understand dashboards, tailored to the users' roles so that every team member is always up-to-date with the progress achieved.
Financial analytics – We tailor financial reporting, allowing our customers to make informed business decisions based on accurate backward-looking statements, real-time data and predictive forecasting. In addition to solving specific financial tasks like effective cash flow and working capital management, we contribute to establishing a true partnership between business managers and CFOs.
Marketing analytics – We develop analytical solutions for marketing teams to measure the success of their activities, identify market trends, benchmark against competitors, analyze a product portfolio, forecast demand and more.
Customer analytics – We support our clients in establishing the process of collecting, processing and analyzing customer data obtained from multiple sources (transactional data, data about product/service use, web behavior data, etc.) As a result, companies can understand their customers' preferences, measure the response to promotions, as well as create a unique customer experience.
Sales analytics – We facilitate the work of sales departments providing them with dashboards that contain all the needed insights, such as revenue, accounts by type and by country, latest opportunities and wins, product performance and more.
HR analytics – We know how to turn HR-related data into valuable insights allowing our customers to improve employee productivity, to measure staff turnover, to identify the ways of fostering engagement, etc. Our team delivers visualizations for HR managers to spot a worrying trend at a glance. For example, they can identify an unhealthy distribution of the working hours allocated to routine tasks vs. those bringing added value.
Operational analytics – We assist companies in transforming sensor and IoT data into meaningful real-time reports on machinery performance. We also help companies to improve business processes based on analyzing external and internal data (like data from ERP modules, telemetry data, market researches, competitors' activities, etc.)